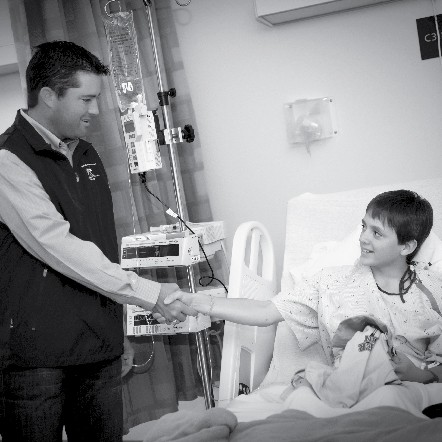 HOW IT ALL BEGAN

Immediately after earning his PGA Tour card in 2003, Ryan Palmer turned to his family and friends who had supported him in his journey, and together they worked to form the Ryan Palmer Foundation. Ryan's initial words were, "What I want from the foundation is to create opportunities for young people – like I've had throughout my life. This is my chance to help children and give back to the communities who have supported me."
OUR MISSION STATEMENT
The Ryan Palmer Foundation creates life-change and brighter futures for communities and underserved families by offering access to education, self-care and personal development.
BUILDING BRIGHTER FUTURES
We accomplish our mission statement through the following amazing programs:
For over 10 years, the Foundation has continued to grow and help children through various programs within the Texas Panhandle, the Dallas Metro Area and College Station.
Established in 2004, the Ryan Palmer Foundation is a 501(c)(3) Texas non-profit corporation.
Inspiring children to shine, offering opportunities for life change, building confidence and self-worth. That is the impact we hope to have